REVIEWS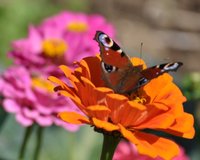 Thank you for your reviews. If you would like to share your experiences from Antarik or suggest how to improve our services, please contact us.
Thank you for the pleasant atmosphere during the whole stay at your chalet.
—Opatovice Kindergarden
The view from here is better than looking at the sea.
— P. Valek
It was super, friendly staff, thank you. PS: and wonderful massage.
— Summer camp "Avatar"
Good morning ,
we would like to express our satisfaction with your services and thank you for a pleasant cycling weekend of 24.-26.9. at Antarik. We were very pleasantly surprised by your willingness and readiness to fulfil our wishes. The beautiful nature adds to your exceptionally good service.
We will definitely come back, either with our families or with our friends.
— Friends of Cyclotourism VOP Nový Jicin
It was awesome and beautiful. We´ll come back soon. Also the food was excellent.
— Participants of the Course of Automatic Drawing
Thank you for the willingness, friendliness and quick fulfilment of all our wishes.
— Primary School Komenskeho I, Zlin
Dear Antarik,
I spent 5 wonderful days here at Hotel Antarik in sun and the mountains. Such a happy and peaceful place with good food, company and a delightful vista out every windows. Look forward to returning in the late summer.
— Veeraja, Australia
Thank you for having our mission in this very special place. Antarik is truly a beautiful space for rejuvenating and replenishing ones heart. I truly felt at home here and was filled with so much joy in each passing moment. Looking forward for the next time I reunite with Antarik.
— Dr. Gaurish Ara, New York, USA
Thank you. Wonderful warm energy, tasty food and hot herbal tea.
— Jennifer Cluck, California, USA (the member of the World Harmony Run team)
Thank you for the lovely stay and generous hospitality.
— Ujjwala, New Zeland (the member of the World Harmony Run team)