SPORT & RELAXATION

AT THE CHALET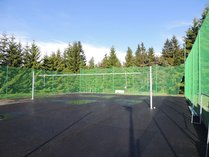 The chalet offers several possibilities for sports and relaxation. There is playground for volleyball, football and basketball. Also a bonfire place, a finnish sauna and children´s playground with swings and jungle gym here.
Winter offers good conditions for cross-country skiing.
Geocaching
 There are hidden caches near the chalet, so if you like to roam in the nature with the GPS, you can enjoy this treasure hunting game.