Accommodations in the Beautiful Nature of the Beskydy Mountains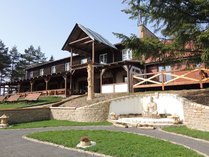 The Chalet Antarik offers the all-year-round accommodations in the Beskydy Mountains. We have rooms with their own facilities and rooms with shared facilities, including bathrooms, showers, and toilets situated in the adjacent corridors. The rooms are nicely furnished in warm light colours. The price of accommodation does not include breakfast, but you can order it separately. Social activities can be held either in the dining hall or upstairs in the common area.
Pets are also welcome.
In summer it is possible to stay also in small cottages with shared facilities in the main building.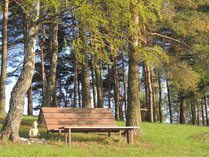 Near the chalet there is a bonfire place, small outdoor pool, playground, sauna and children´s playground with swings and jungle gym. We have wifi access. Parking place near the chalet is free for our guests.

Organize Your Own Activities at Our Chalet
Whether you teach Yoga, Tai-Chi or Acupressure, or you just want to invite a group of friends for a cycling trip, you are most welcome. We will offer you great vegetarian food, accommodation, meeting place and everything necessary according to your wish.